AN ACCOUNT OF A BASBALL UMPIRES' EXPERIENCE AND KNOWLEDGE  ACCORDING TO THE MAJOR LEAGUE BASEBALL (MLB) RULE BOOK
 

This website is authored by a dedicated " baseball umpire" whose  thirty-six years experience on the field has given the motivation, ability, wisdom and desire to challenge fellow umpires to be their best at any level.

  
         HOPEFULLY THIS WILL HELP YOU WITH INTERPRETATIONS AND EXPERIENCES IN ACCUMULATED YEARS OF BASEBALL UMPIRING.
      WHAT IS PRESENTED IS AN EXPLANATION OF WHAT I BELIEVE IS  IMPORTANT FOR THE BASEBALL UMPIRE TO UNDERSTAND. 
 

** BILL deMOSS** THROWS – LEFT** BATS – SWITCH**
I fell in love with baseball as a kid at 5 years old. My Dad took my older brother and me to a Wilmington Blue Rocks (now the Reading Phillies) game off of Governor Printz Boulevard in Wilmington, Delaware where I grew up. I was awe struck at the players on the field and the excitement of the fans and the game. When I was 8 years old I played Little League Baseball in New Castle, DE in a small community called Castle Hills. We were the Castle Hills Greens sponsored by Lehane's Ice Cream. In my last year in little league at 12 years old I made the All Star Team. We played a game at the Collins Park Field. As a late substitute I hit a double with bases loaded. I still have the All Star Trophy from the New Castle Hundred Little League 1962. From 13-15 years old I played Babe Ruth League Baseball for the Castle Hills Team and in 1964 was on the New Castle County Babe Ruth Championship Team. In 1966 to 1968 I played American Legion Baseball. I pitched and played first base for William Penn High School, New Castle, DE. In 1968 my senior year I was 4 and 2 pitching and had a .333 batting average. I was voted Most Valuable Player for my high school team.  I was also named by the "Wilmington News Journal" newspaper as an "All Blue Hen Conference" pitcher.  I played Adult Baseball in the Franklin County Adult League (Pa.) for 5 years as a pitcher, outfielder, and first baseman. I have umpired for the PIAA, NCAA, American Legion, and Semi-pro Leagues for 36 years. I managed several years in the FCAL and won two league championships in 1983 and 1984. The Chambersburg Maroons that I managed had a 49 and 1 record from June of 1983 till June of 1984. The Maroons had a 42 game winning streak in that period, losing one playoff game. Of all the baseball I have played or coached the biggest and most difficult challenge for me has been umpiring.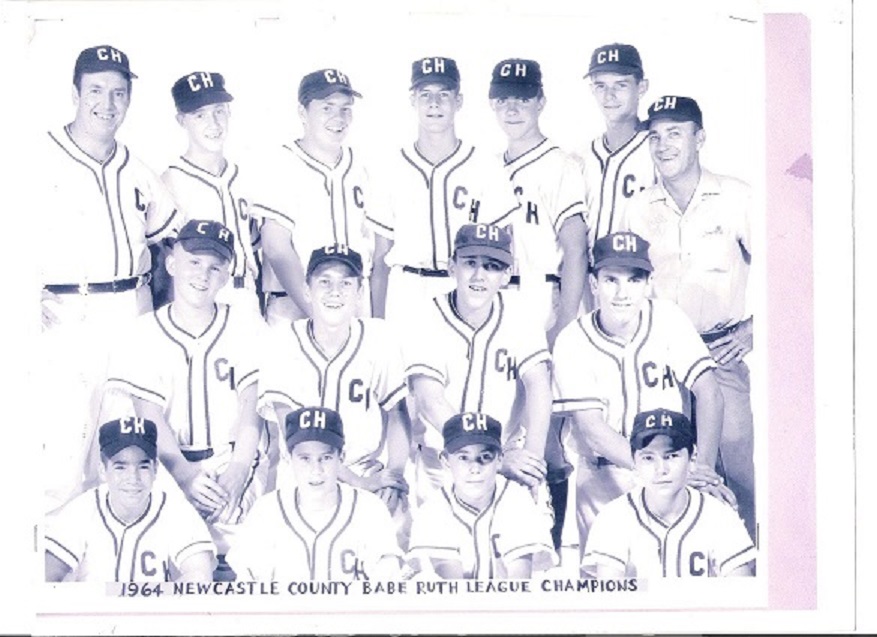 THE CHAMBERSBURG MAROONS WERE A BASEBALL TEAM AND WERE A NEW YORK YANKEES FARM CLUB, THE TEAM PLAYED IN CHAMBERSBURG AT HENNINGER FIELD FROM 1895 TO 2015. I MANAGED THE TEAM FROM 1982 TIL 1984.