Dorothy Kamenshek, nickname "Dottie", was know as the greatest female baseball player of all time. Dottie played baseball for the Rockford Peaches and was the best player in the league. At seventeen years old in 1943 she began her career with the Peaches of the AAGPBL.
DOROTHY "DOTTIE" KEMENSHEK
DECEMBER 21, 1925 – MAY 17, 2010
"A LEAGUE OF HER OWN"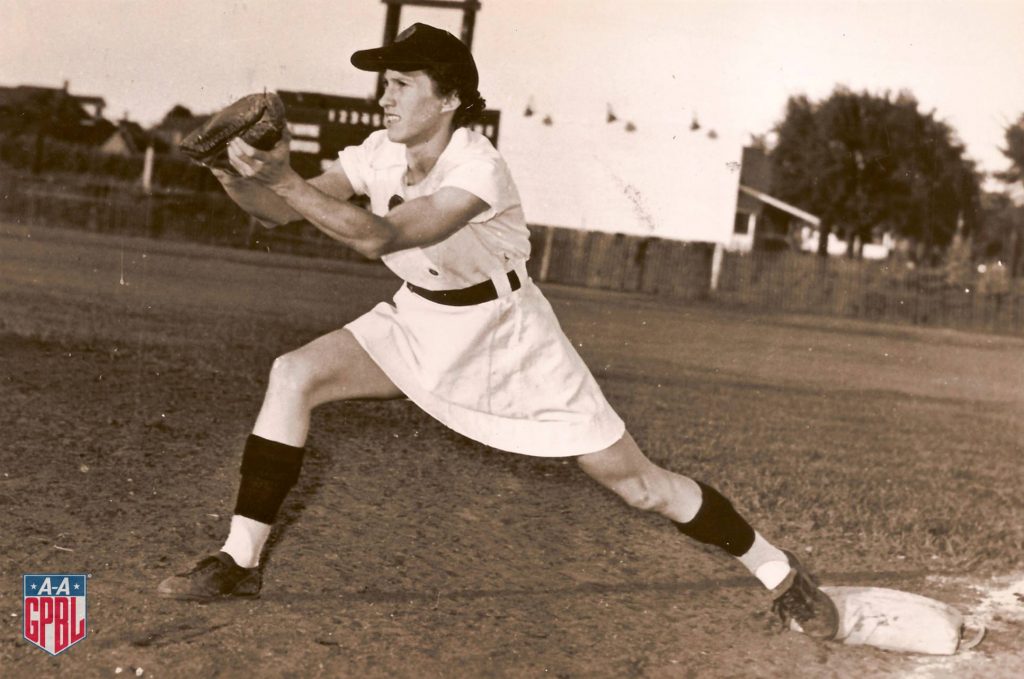 ---
Dottie Kamenshek born in Norwood, Ohio, was know as the greatest female baseball player ever to play the game. She was 17 years old in 1943 when she signed with the Rockford Peaches of the AAGPBL. Dottie played from 1943 until the early 1950's. She lead the lady players with two batting titles and was honored as an All-Star 7 times. She was recruited to play with the men and in 1999 was listed in Sports Illustrated as one of the top 100 female athletes of all time.
---
Wally Pipp the New York Yankees first baseman said "Dottie was the fines first baseman I've ever seen man or woman."
************************************************************************************************************************************************
Dottie was a consultant in 1992 on the blockbuster movie "A League of Their Own" starring Gena Davis and Tom Hanks. The actresses and actors nicknamed her "Kammie" as she taught them to turn a double play that took two days to accomplish. Dottie told baseball historian John B. Hollway "Our skills were as good as the men we just weren't strong enough to compete with them."
Dorothy was 5'6″ and weighed in at 135 lbs. when she signed from a Cincinnati softball team to join the Rockford Team. She initially signed to play as an outfielder but soon moved to first base. The Peaches and the AAGPBL instructed the ladies to "Look like women and play like men". The players were instructed to wear shoulder length hair and to wear make up even when playing. They also had strict orders no smoking and no drinking. They could not go on dates with gentlemen unless they were authorized.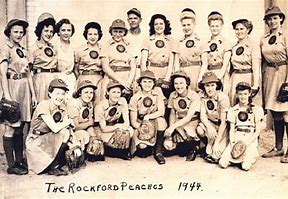 GEENA DAVIS ("STARED AS DOTTIE")
"A LEAGUE OF THEIR OWN"
1992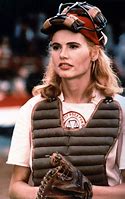 ---
THE LIFE AND BASEBALL CAREER ACOMPLISHMENTS
Dottie Threw: Left Batted: Left
Batting Champion in the AAPGBL 1946 & 1947
All Star 1943 – 1951, and 1953
All-Time Leader in Hits and Total Bases
Batting Average 1946 .316
Batting Average 1947 .306
Career Batting Average .292
Strike Outs Only 81 Times
3,736 TIMES AT BAT
National Baseball Hall of Fame 1988
National Women Baseball Hall of Fame 2010
PLAYED 10 SEASON IN THE AAGPBL
Dorothy Kamenshek earned a college degree in Physical Therapy in 1958 from Marquette University in Milwaukee, Wisconsin.
Dottie was a true leader on the baseball field and off. Baseball will always remember:
"DOTTIE"
Click here to read more about Women in Baseball and the AAGPBL.