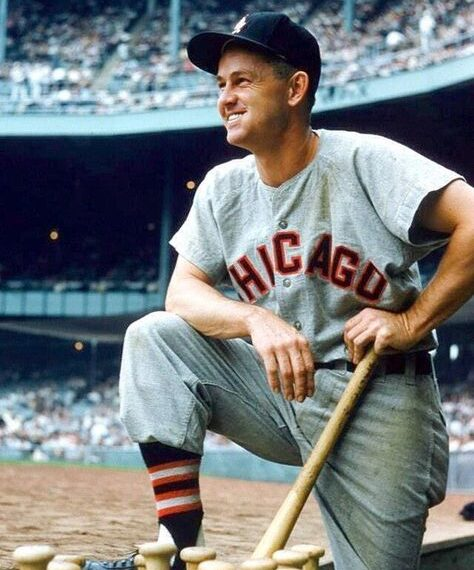 Nellie Fox was born December 25, 1927 in Saint Thomas Township, Franklin County, Pennsylvania. Nellie played in the Major Leagues from 1947 – 1965. He played for the Chicago White Sox, Philadelphia Athletics, and the Houston Astros. Fox had a lifetime .288 batting average, 2,663 hits, 35 home runs, and 790 runs batted in. Nellie was the American League's Most Valuable player in 1959 as the White Sox won the American League Pennant and a trip to the World Series. Fox was a three time Gold Glove Award winner, 1957,1959, and 1960. The White Sox retired his # 2. Nellie was inducted into the Major League Baseball Hall of Fame in 1997.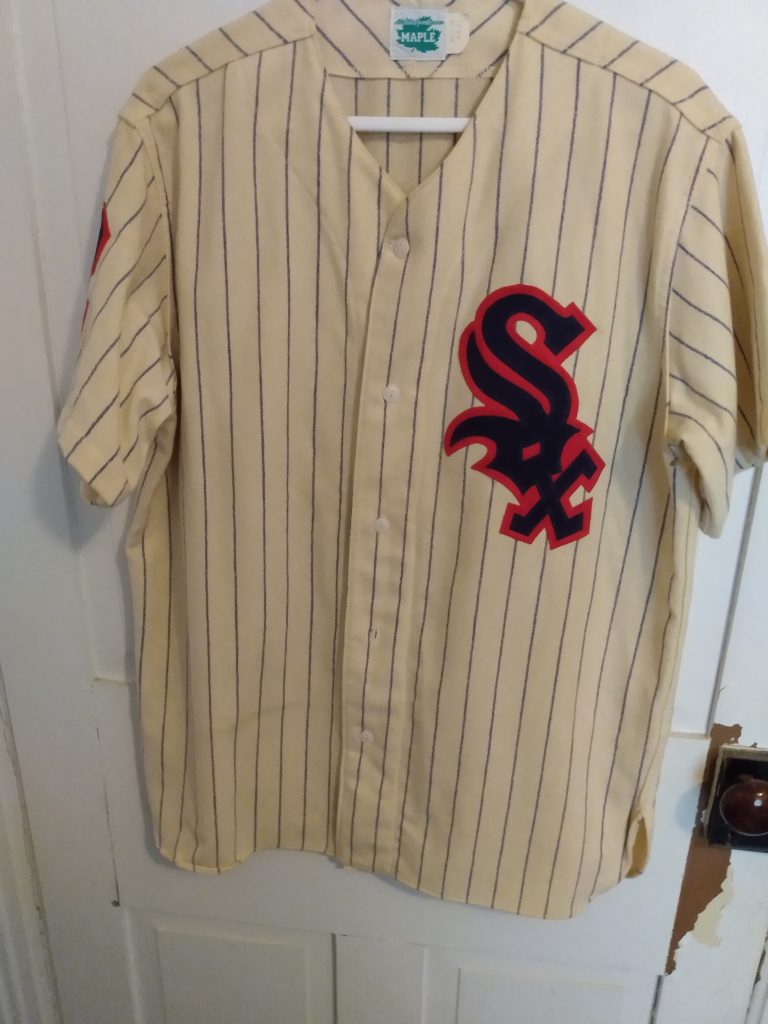 In 1959 the "go" "go" Chicago White Sox won the American League Title and Fox led the team with a.306 Batting Average, 149 singles, and 70 Runs Batted In.
Fox at age 16 in 1944, thought that he had a good chance to sign on with a professional baseball team due to player shortages from World War II. His mother wrote a letter on her son's behalf to Connie Mack the owner/manager of the Philadelphia Athletics which enabled him to attend an open tryout that spring for the Athletics in Frederick, Maryland. Fox caught the attention of Mack who signed him to a professional contract.
Fox started his professional baseball career with the Lancaster team of the Pennsylvania Interstate League and the Jamestown Falcons where he hit .314. He played a range of infield and outfield positions, Nellie settled in at second base. He came back with Lancaster in 1945 and was known as the best second baseman in the league. The Philadelphia Athletics bought his contract that year, but Fox did not get to play for them then because he was called to service and was stationed in Korea in 1946,
Fox was one of the best second basemen in the major leagues. Nellie played next to a pair of slick-fielding White Sox shortstops from Venezuela, Chico Carrasquel (1950–55) and Luis Aparicio (1956–62). He was the first major league Gold Glove Award winner for a second baseman in 1957, and he received two more Gold Glove awards in 1959 and 1960. Between August 1956 and September 1960, Fox played a major-league record 798 consecutive games at second base. In 1959 and 1960, the Aparicio-Fox middle infield duo won two Gold Gloves twice for their respective positions, starting a select list of eight shortstop-second baseman combinations who have both won Gold Gloves in the same season.
Fox led the league's second basemen in defensive games played each season between 1952 and 1959. He also led second basemen in putouts between 1952 and 1961, and in assists several times during his career. Fox finished among the top five second basemen in fielding percentage every year between 1950 and 1964, and currently ranks second in career double plays as a second baseman.
(Baseballreference.com, Retrosheet.org) This is probably the most important piece of his batting career. In the history of the game, Nellie was 5th all-time in being most difficult to strike out. In a career of 2,367 games, he struck out only 216 times, once every 42.74 at bats, never striking out as many as 20 times in any one season. In comparison, his contemporary Mickey Mantle in 2410 games struck out 1710 times, once every 4.74 at bats. The current leader in that category among active players is Andrelton Simmons at once every 10.24 at bats. (By Jim Bard)
Fox was a coach for the Houston Astros (1965–67) and the Washington Senators/Texas Rangers (1968–72). In the late 1960s, Fox appeared to have a chance to manage the Senators when Jim Lemon's post came open following the team's purchase by Bob Short. However, around the same time the Washington Redskins named Vince Lombardi as their football coach, so Short felt pressure to hire a manager with a very well-known name and selected Ted Williams for the position
TED WILLIAMS (below)
Fox lived in St. Thomas Township, Pennsylvania, after his playing days were over. He co-owned and managed Nellie Fox Bowl in Chambersburg after retiring from baseball. Fox was diagnosed with skin cancer in 1973. In October 1975, he was admitted to the Baltimore Cancer Research Center and treated for lymphatic cancer. Fox died on December 1, 1975, at the age of 47. He was buried at the St. Thomas Cemetery in his hometown of St. Thomas.
I met Nellie Fox in June of 1975. I had just finished pitching a semi-pro game that he attended. One of my teammates new him and asked me if I'd like to met him. Of course I said sure. He introduced me to one the nicest well mannered men I had ever met. He said. "Bill you pitched well" his kindness as I got the loss that day. Nellie Fox one of the best ever second baseman, and a gentleman. I live a few miles away from Nellie's boyhood home and I went there and took some pictures. RIP Nellie, we will always remember and miss you!
This placard is placed in front of the Fox Family Home in St. Thomas, Pa.
One of my best friends and umpire brother Jim Bard co-authored a book on Nellie about his life and career. You may obtain one if you request one by email at: jim.bard@aol.com This book goes into Nellie's life and career at more depth.
(Much of the info for this page was found on Wikipedia)