Women umpires have been few and far between at any level of baseball. Women umpires have not faired very well from the Little Leagues up to the Major League level. It has been almost 40 years since Bernice Gera sued the MLB to become the first women umpire since then women have done well in many other fields from running for President of the US to being in the military and holding cabinet positions within the government. They have become leaders in companies and have held positions in the US Congress and Senate. Women have also become officials in the National Basketball Association. How ever a GLASS CIELING remains in Major League Baseball.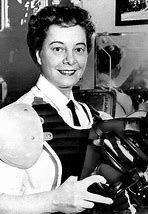 BERNICE GERA
Now many years after Gera's death women have not gotten any closer to the umpire profession in the Major Leagues. Since 1972 when Gera first broke in as a Class A umpire in the York-Penn League. It seems even now that the ladies have not gained any ground.
In 2007 Ria Cortesio was fired from the Double-A Southern League which was very controversial. Since then there have been no women umpires participating the game of Baseball at any MLB level. Over 35 years Cortesio was only the sixth women umpire in the minor leagues. At certain periods however only one women umpire worked at a time.
Perry Barber a lady umpire for 31 years said, "The numbers have stagnated". Being one of the longest serving women still active also said, "That's pathetic. There's just no reason for it. There is a reason for it, but nobody is talking about it."
THE GLASS CEILING
Many women have given up trying because there seems to be a glass ceiling. Women attending Major League Umpiring Schools has dwindled in recent years. The schools have reported that no women have attended for many years. The struggle continues for Women Umpires at every level of Baseball. The progress of Women Umpires is lagging behind compared to other entities in the United States.
PAM POSTEMA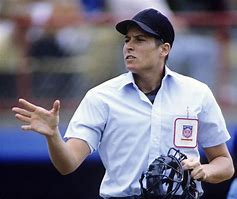 Pam Postema was born in April of 1954 in Willard, Ohio she is known for being one the first female umpire in a MLB game working a spring training game. Pam was inducted into the Baseball Reliquary Shrine of the Eternals, in 2000.In 1976 Pam applied to the Harry Wendelstedt Umpire School and was rejected twice then accepted. She spend two years in the rookie Gulf Coast League and two years in both single-A and double-A and was the first lady to umpire at those levels, before being promoted to triple-A in the Pacific Coast League. In her six years in AAA she was well regarded as an umpire by both players and coaches however some objected to the idea of a female umpire.
PERRY BARBER
---
Pam was often looked upon as a prospect for the MLB. In 1988 she received the call when Commissioner Bart Giamatti asked her to officiate during Spring Training. Giamatti also offered her a chance to umpire in the "Hall of Fame Game" things looked promising for Postema however Giamatti passed away in 1989 and her chances to umpire in the Major Leagues faded. In 1989 the Triple-A Alliance cancelled Postema's contract after 13 years of exceptional experience in the Minor's. Postema filed a sex-discrimination lawsuit in Federal Court, and was settle out of court.
BART GIAMATTI
COMMISSIONER OF BASEBALL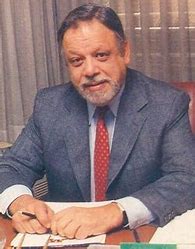 Her book published in 1992 "YOU'VE GOTTA HAVE BALLS TO MAKE IT IN THIS LEAGUE".(POSTEMA) After leaving her umpiring career she worked as a factory worker a welder and a truck driver. She retired to take car of her sick father.
Rio Cortesio was the second women umpire to work a MLB Spring Training game on March 29, 2007.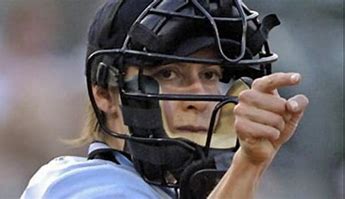 WILL WOMEN EVER BREAK INTO THE GLASS CIELING AS MAJOR LEAGUE UMPIRES?